Metcalfe County Industry
Carhartt, Inc.
687 Industrial Dr, Edmonton, KY 42129
Carhartt, Inc., a Michigan based corporation is comprised of eleven sewing facilities, two centralized cutting centers, two distribution centers and has a total employment of over 2,500. Carhartt Edmonton, located on Industrial Drive, began sewing operations September 5, 1989. The main product line consists of brown duck work jackets and coats, boys jackets and western jackets. Currently the Edmonton facility employs 140 people who proudly produce Original Equipment for the American Worker.
Kingsford Manufacturing Company
4801 Summer Shade Rd, Summer Shade, KY 42166
Kingsford Manufacturing Company, a subsidiary of The Clorox Company, is located near the intersection of Highway 163 and Highway 90 in Metcalfe County. Kingsford is a principal subsidiary of The Clorox Company of Oakland, CA. The Kingsford Manufacturing Company's plant in Summer Shade, KY, manufactures Kingsford charcoal briquettes and Match Light instant-lighting charcoal briquettes.
Summer Shade's 125,000-square-foot plant sits on 200+ acres and was built in 1995. The Clorox Company acquired the plant in December 1999. The plant currently employs 85 full-time employees and operates 24 hours a day, seven days a week. Kingsford also operates charcoal manufacturing facilities in Burnside, KY, Belle, MO, Parsons, WV, and Springfield, OR, as well as two retort facilities in Beryl, WV, and Glen, MS.
The plant, which recycles many tons of wood waste per year, features a state-of-the-art system that dries and chars sawdust from the local wood-products industry. Char is the primary ingredient of Kingsford briquettes. This system also features continuously-monitored pollution control equipment to ensure that its operation complies with strict environmental standards. The plant converts the char and other key materials into briquettes and packages the briquettes for shipment to its customers.
The plant's employees are very active participants in the local community.
Sumitomo Electric Wiring Systems, Inc.
687 Industrial Dr, Edmonton, KY 42129
The Edmonton Sumitomo Electric Wiring Systems, Inc., plant began operation in August, 1988. Parent companies are Sumitomo Electrical Industries and Sumitomo Wiring Systems located in Japan. Corporate headquarters for the North American operations are in Bowling Green, Kentucky. Electrical wiring and components are produced for Honda, Toyota, and Nissan in their 147,000 square foot manufacturing plant. Automotive wiring harnesses are produced for Honda of America Manufacturing Plants in Marysville, Ohio, East Liberty, Ohio, and the Anna, Ohio, Engine Plant. The plant also produces harnesses for Honda of Canada.
Motorcycle wiring harnesses are produced for all of Honda's Motorcycle and ATV models. The Edmonton Functional Components Division manufacturers fuse boxes for Honda of America Manufacturing Plant in Marysville, Ohio, Honda of Canada and also exports to Japan, China, Thailand and Indonesia. SEWS Edmonton Plant also produces fuse boxes and junction boxes for Toyota Avalon, which is assembled in Georgetown, Kentucky. Additional fuse boxes and junction boxes are produced for export to Australia. SEWS produces Nissan fuse boxes for pickups and Exterra SUV's made in Smyra, Tennessee, and several automobile platforms assembled in Mexico and Japan.
Presently employed are 600 plus associates with approximately 50 percent hired locally. Associates also come from the five surrounding counties.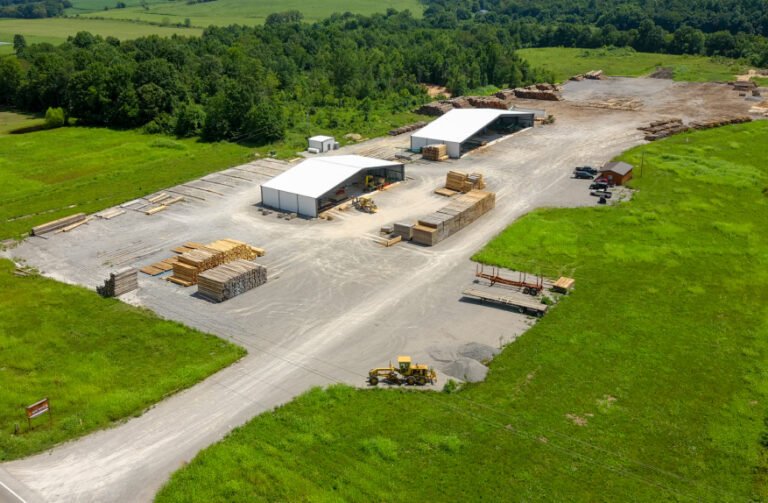 K L Woodland Management, Inc.
12231 Burkesville Rd, Summer Shade, KY 42166
K. L. Woodland Management Inc. is a company specializing in the production of high-quality crane mats, serving the needs of large businesses. With a strong commitment to excellence, this business has established itself as a reliable partner for industries requiring heavy-duty equipment support solutions. Their crane mats are renowned for their durability and reliability, making them an indispensable asset for heavy machinery operations.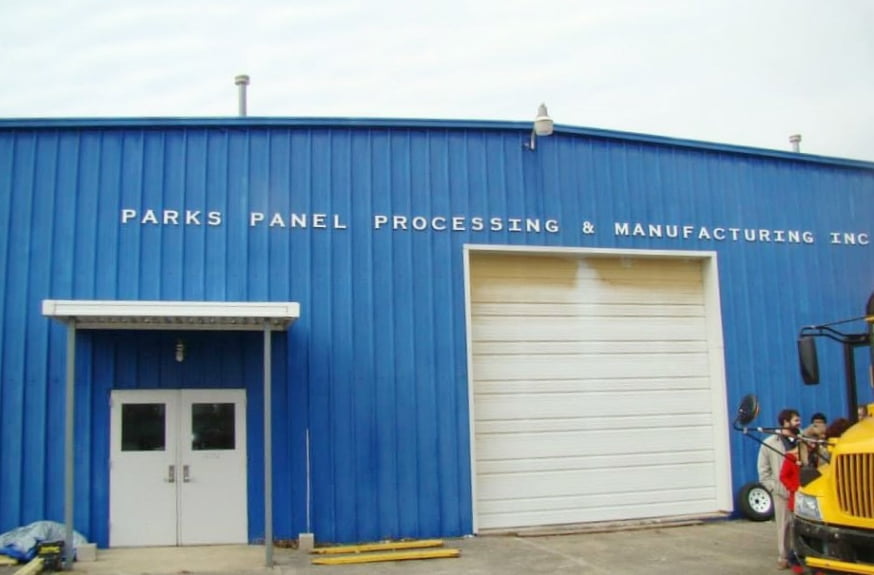 Parks Panel Processing
33 Bronston Howard Rd, Summer Shade, KY 42166
Parks Panel Processing & Manufacturing, Inc., under the leadership of owner Mark Park, specializes in the production of commercial cabinets and store components for well-known retail giants like Wal-Mart, Food Lion, Target, and Dollar General Stores. With a focus on meeting the specific requirements of these industry leaders, the company has carved out a niche in providing essential fixtures and components to support their operations. Mark Park's commitment to delivering quality products has solidified their position as a trusted supplier to these retail giants.
In 2014, Mark Park made a significant move by acquiring the old Summer Shade Elementary Building, demonstrating his dedication to expanding and adapting the business to meet the ever-changing needs of the industrial sector.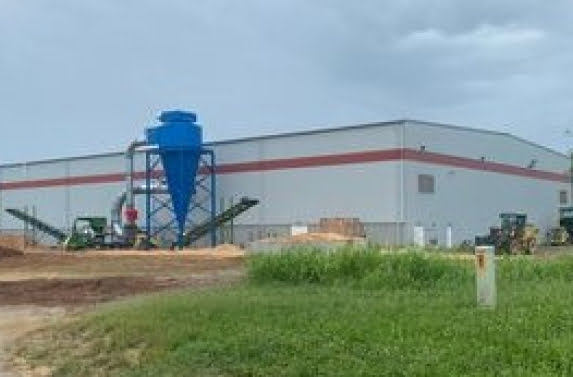 Pennington Stave Company
102 Commercial Drive (off Hwy 163) Edmonton, KY 42129
Pennington Stave Company serves as a vital manufacturer, meeting the rising demand for staves within the bourbon industry. As Kentucky experiences a surge in distillery establishments, their role becomes indispensable, offering high-quality oak staves essential for cooperages and the production of bourbon barrels.