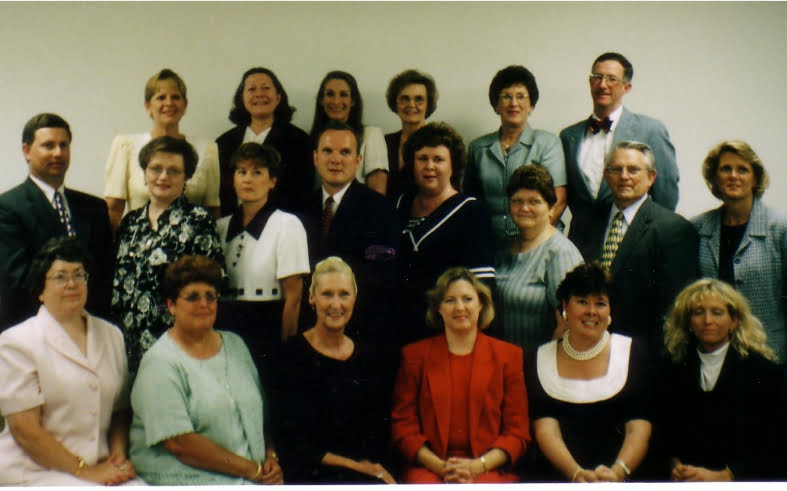 About the Program
Metcalfe County, rich in heritage, tradition, and natural beauty, offers residents an array of services, entertainment, and opportunities for growth and fellowship. Growth is apparent on every corner of the Edmonton Square: the new city hall building, the new judicial building, the renovation and expansion of the library, and the almost-new Chamber office and city office building. New tennis courts, upgraded ball fields, and the much-used walking trail at Bowling Park all add to this community. The Edmonton Memorial Park and Pedigo Springs Park has increased recreational opportunities. Barnlot Theater is a wonderful asset to this community and we are indeed fortunate to have it in our midst.
Just think about the last 30 years and all the changes and additions that have been made in this community: SEWS, SEWA, Carhartt, McDonald's, Pizza Hut, Subway, IGA, Dollar General Store expansion, Mexican & Chinese restaurants, Primary Care and Edmonton Family Physicians, and new state-of-the-art educational facilities, for example. Can you envision the next 30 years?
Come, learn about the great wealth of natural resources, people, and organizations that make the quality of life in Metcalfe County second to none!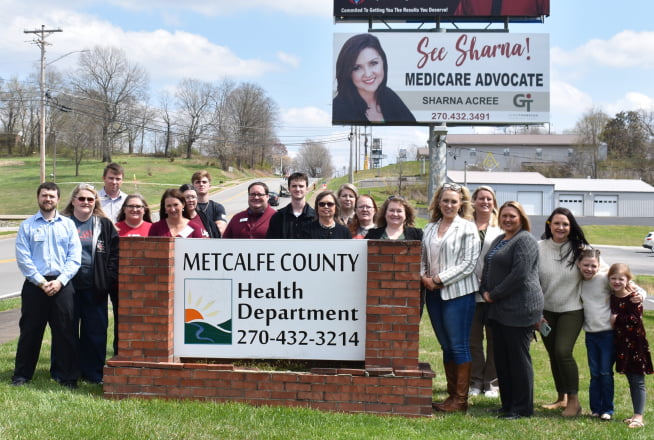 Who Should Participate?
Leadership Metcalfe County is for the Metcalfe County worker/resident who wants to:
learn more about Metcalfe County;
help to improve our quality of life;
evaluate the climate for doing business;
become more involved and informed; and
work with a spirit of unity and cooperation toward the overall goal of preservation and progress.
Why Leadership Metcalfe County?
Explore the history of Metcalfe County.
Agriculture in Metcalfe is big business. See our assets; hear our issues.
Metcalfe County has a wonderful school system. Learn what innovations are taking place and about preschool, private schools, and adult learning programs.
Who makes the laws? Who enforces them? Find out how it all works in Metcalfe County.
From birth to old age, Metcalfe County can meet your every need. Learn about the services available to feed the heart, mind, and soul.
Metcalfe County enjoys a diversified business and industrial base.
Find out how that came to be and what is being done to make sure the buesiness climate remains strong.
With natural beauty and a rich heritage, Metcalfe County is a good location for visitors. Discover what we have to offer.
What does the future hold for Metcalfe County? Join us as we plan for the coming years.
Annual Sessions
September: Orientation
October: Agriculture & Environment
November: Education
January: Economic Development & Chamber
February: Government & Judicial
March: Health & Human Services
April: Tourism & Natural Resources
May: Graduation
Interested in Participating?
If you're interested in participating in Leadership Metcalfe County, please print and complete the application, and mail it to or drop it off at the Chamber Office. There are a limited number of spots available each year, so don't wait to submit your application!
Leadership Metcalfe County Graduates
1999 Graduates
Sylvia Ahrens
Michael Ford
Cathy Nunn
Sue Atwell
Richard Froedge
William Reece
Lisa Boswell
Howard Garrett
Sue Romines
Debbie Smith
Gaye Shaw
Lu Carey
Patricia Hamilton
Dora Rowe
Jan Sparks
Linda Darvill
Sharon Howard
Mary Lee Sandidge
Mary Ann Forbes
Rita McMurtrey
Randy Sexton
2001 Graduates
Joan Creighton
Eric Eskridge
Fay Garrett
Rick Hope
Cora Emma Jessie
Tamara Martin
Elden Mason
Tommy Parke
Bennie Stephens
Harold Stilts
Michael Welsh
Joan Whitlow
Amy Wilson
Tootsie Wilson
2005 Graduates
Patty Bunch
Bro. Bob Burton
Jackie Copas
Kandis Gallagher
Sonny Hafling
June Huffman
Billy Karl
Jeri Lyle
Carolyn Parnell
Jamie Parke
Alicia Reed
Eric Sexton
Sylvia Spradlin
Beth Wilson
Delaney Wilson
2007 Graduates
Vicki Barnes
Lynn Blankenship
Kelli Brown
Judy Butler
Lillie Burton
Tommy Garrett
Joe Gerughty
Jude Chambers
Brenda Riley
Diane Stayte
Joellen Tubbs
Mike Vaught
Bobbie Wilson
Ella Lee Wilson
Judy Wright
2008 Graduates
Rick Barnes
Candi Bennett
Linda Crenshaw
John Ray Ford
Gary Garmon
Kim Gibson
Scott Grund
Shelly Grund
Rene Jessie
Teresa Jones
Lakettia O'Leary
Ben Ray
Patricia Ritter
Tammy Spurlock
David Smith
Becky Tucker
2010 Graduates
Cheryl Calendar
Gabe Calendar
Paul Cloyd
Amy Branstetter
Patricia Hurt
Danny Sallee
Terri Sallee
Steve Sasser
Richard Sears
Heather Shaw
Candace Shirley
Kim Shirley
Vickie Stephens
Ronnie Tucker
2015 Graduates
Kirby Acree
Judy Childers
Ken Childers
Michael Gill
Lorrie Gilpin
Pam Grubbs
Winston Harbison
Henry Herbert
Moe Hensley
Kaye Hope
Dr. Benny Lile
T J Morgan
Jackie Thompson Parker
Geneva Scroggy
Christi Wilson
2017 Graduates
Daniel Bragg
Justin Bruce
Susan Chambers
Kyle Hadley
Joey Hall
Emory Kidd
Cynthia McKinney
Marilyn Melloan
Charity Nunnally
Carol Perkins
Torrie Osbon
Kathy Powers
Kenny Scott
Tina South
Matt Shirley